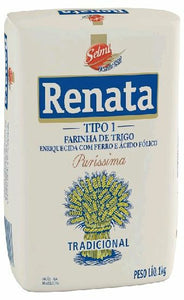 Lack of option
I've bought this, 3 times, but only because I have no other option.
The paper pack is the worst model possible for being home delivery. In my first purchase one of the packs spread all over the box, in the second was better, but I could feel the ~20% or more was lost because of It's inapropriate pack.
Even thought this flour is better than the American ones....